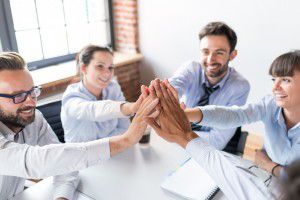 Data Migration Analyst
Place of work: Warsaw. Possible remote work 
Mission
UGI International is working on a European wide programme, to develop a core model solution utilising JD Edwards (JDE) as a single enterprise finance and procurement solution, to deliver standardised data and consistent best practice "To Be" business processes which can be rolled out across the whole organisation. The Data Migration analyst will play a key role in supporting the business in all data migration activities, including data validation, mapping, enrichment and validation of data as we migrate onto the new platform We are currently deploying into our Eastern European countries (Poland, Czech Republic, Slovakia, Romani, Hungary)
Responsibilities
Working with Project team to understand the To Be data requirements for the new JDE solution
Perform source system data analysis in order to manage source to target data mapping.
Working with the project team to ensure that all ongoing data transformation, de-duplication, extraction and load functions once ready for production deployment are documented
Work with data owners to verify and obtain approval that any transformed data retains its quality/accuracy
Ensure that any key fields and business rules relied upon as part of any ongoing ETL or de-duplication are conveyed clearly to the project team/stakeholders
Work with data migration lead to manage risks and identify potential issues on data migration plan
Support data migration audit, reconciliation and exception reporting
Where appropriate develop specifications for legacy system suppliers and support these deliverables
Key facts:
This role is International, covers all European countries (15 countries; multi-culture and currencies, taxation and languages) and is expected to interact with users across the multiple locations.
This position reports to the Data Migration Lead for UGI International.
This is a 6 month initial contract with potential for extensions as UGII rolls out across Europe.
PROFILE | Experience:
Proven experience of data analysis and mapping, supporting ETL activities to ensure quality data is loaded to Target System
Experience of working in a complex, multi-priority organisation
Experience of working within delivery teams for projects of significant size, located across a wide geography
Ability to engage clearly to explain data migration concepts and activities to a range of stakeholders 
Knowledge of JDE Finance and Procurement modules and tables will be a distinct advantag
PROFILE | Skills:
Effective at solving problems in a measured and creative way 
Self-motivated under limited supervision
Effective at balancing long and short term objectives
Excellent interpersonal and communication skills
Proficient using all Microsoft tools 
Desirable experience | skills: 
Ability to read/understand SQLs would be beneficial
Working previously within an international team
ETL tools capable of data cleansing and de-duplication (to understand how they work – our partner will be responsible for these)
For interested please send the CV: rekrutacja@amerigas.pl
In appliation, please add following statement for consent to proceed your application: Wyrażam zgodę na przetwarzanie przez AmeriGas Polska Sp. z o.o. moich danych osobowych dla potrzeb niezbędnych do realizacji procesu rekrutacji (zgodnie z Ustawa z dnia 29.08.1997 roku o Ochronie Danych Osobowych; tekst jednolity: Dz. U. 2016r, poz. 922).