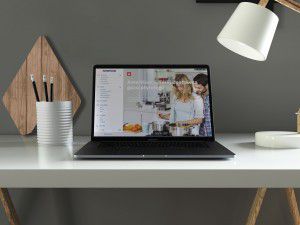 Here it is - the new AmeriGas website!
A new version of the www.amerigas.pl website has been published
The design of the new website has been developed based on research on AmeriGas customers' preferences and in line with general utility pronciples.  The appearance and functionalities were analized in detail to provide comfort of use and quick access to information.
What's new on the webpage?
Intuitive navigation – the menu is now on the left to make it easier to move around the website and to provide easy access to information about all the solutions offered by AmeriGas.
Easier access to information –  you can find information about our different products easier because we grouped it by their different uses.
Easily legible content – large headlines, graphics and icons will help you get to the information you need faster.
Comfortable mobile version – if you access our webpage from your smartphone, the content will fit on the screen of your device.
Chat with a consultant – we have added a new form of contact - a chat with a consultant - so you can choose the most suitable form of contact for you.
Knowledge database – all you have to do is ask - we have selected the most frequently asked questions and answers, which will help you find the answers faster.
These are obviously only a few most important changes.  We hope that the new version of our website will prove user-friendly and will make it easier for you to find the information you need and to contact us.
How can we help?
Any questions? Fill in the form or give us a call.